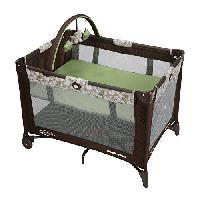 I was looking for a playard for my newborn & came across this low price which was in $60-70 range until yesterday.
Target & Amazon have Graco Pack N Play Playard with Automatic Folding Feet, Color Zuba available in $46.39+Taxes
http://www.target.com/p/graco®-p…A-18822702
https://www.amazon.com/gp/product…X0DER&th=1
Target also has 5% discount with code GRACO5 in addition with 5% red card discount. This can make deal pretty sweet.