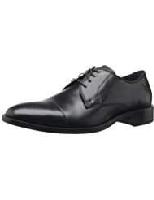 Hi Everyone,
Amazon.com is having a sale on a Cole Haan shoes today. There are four styles (and different colors) of the Lenox Hill line.
https://www.amazon.com/s/browse/?…_238482610
I purchased the Lenox Hill Venetian Slip-On Loafer after searching the internet and finding $120-130 be the price of this sold elsewhere on the internet.
Cole Haan's website is currently selling these for $130, while some have said there is a Cole Haan statement credit for Amex right now, I was unable to find it (I had it before) so this deal is good for me.
I have a pair of Cole Haan slip-ons like these (different line, still made in India though), among other Cole Haan shoes and I've been wearing them every other day to work for 2 years and they still look and function great, very durable.