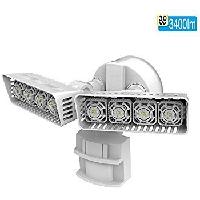 Amazon has a promotion on these lights that appears to be broken in a good way. These lights usually sell for $60 each, but if you add 2 to the cart and apply the coupon: BOYBOY11
They will be $25 each.
The coupon is supposed to only take off $10, but for some reason it takes off way more than that.
https://www.amazon.com/gp/product…UTF8&psc=1
I purchased some of these for our house a couple weeks ago. They're BRIGHT and work very well. I came back to get some for our new warehouse and stumbled upon this pricing.