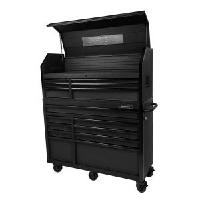 http://www.homedepot.com/p/Husky-…/206828259
Purchased this last night and noticed a printout taped to the skid when I got home stating that these shouldn't be put out on the floor until 5/17 for a 'memorial day sale event'. Sure enough I checked the local AD on their website today (see attached) and they discounted it $100. Hoping tomorrow I can stop by with the receipt and get $100 back as others have said is possible in the past for price differences within 14 days?
Anyhow, check your local stores after today. This is an amazing value for $700, let alone $600. I like the textured powder coated ones as the soft close drawers are some of the best quality you will find in any of this price range (craftsman, milwaukee, other cheaper husky boxes).