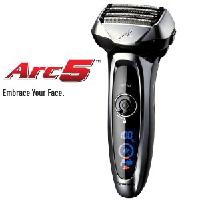 Hi all,
I found a deal and thought i'd post up for those who are looking for something like this.
Panasonic Arc5 for $119
https://www.amazon.com/Panasonic-…asonic+arc
Other retailers are $150+
There are other panasonic shavers for decent price on amazon but this one popped out to me.
I'm new to electronic shaving so I do NOT have any experience with these. Bought one for myself to try out, if anything, I can say I gave it a good try by getting one of their best.
GL, First time posting.
Bestbuy has it for 150 atm.