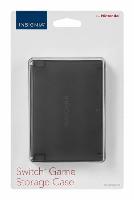 Insignia double sided 16 cartridge game case is half price at BestBuy
It holds the new Nintendo Switch cartridges and is half price this week!
I'm not sure why the website says it is not in stores. I bought mine in the Chicagoland area in store and there were at least 3 today and yesterday.