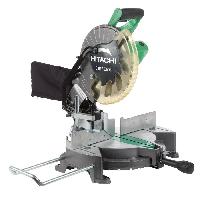 Lowes has the 10" Hitachi Compound Miter Saw for 16% off @ $99 until 6/19. Combine this with Lowes $15 off $50 promo code and price drops to $84.00 + tax. Choose in store pickup to save on shipping.
https://www.lowes.com/pd/Hitachi-…aw/1005467
There was a front page deal the other day for this at $95.50 from acemetools.com but my order including CA tax only came out to $91.35 and I can easily take it back if it doesn't work right or isn't a great fit in my garage.
HTH
By the way, if you can find a better deal for something similar, please post a link/instructions. I'd love to save more or get a better product for a similar or lower price.