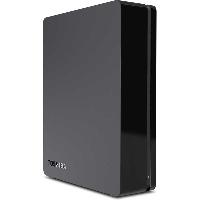 There probably won't be too much interest in a 3 TB desktop (i.e. comes with a power supply) USB 3.0 hard drive, but just in case:
http://frys.com/product/9214799?s…IN_RSLT_PG
Toshiba 3TB Canvio Desk USB 3.0 External Desktop Hard Drive : HDWC130MK3J1
$89.99 – $30 Sunday promo code = $59.99
Promo code valid Sunday only. Limit 2 per customer.
You must be signed up for Fry's promo emails to get your own one-time use promo code.
==> OOS for shipping. In store only now.
We all should know by now that Frys.com does not have a large inventory, so if a lot of people order this, it will go OOS for shipping quickly. The reason nobody has posted this and why it's still in stock is probably because this item is not listed in the Sunday promo email but only in the Sunday newspaper ad. I verified that the Sunday promo code brings this price to $59.99.