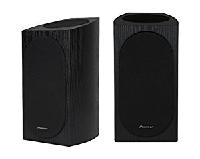 https://www.amazon.com/gp/product…PDKIKX0DER
I've had my eyes on these SP-BS22A-LRs for awhile with the price fluctuating in the $250-$300 range. According to CCC, this is the lowest price they've been on Amazon since last November.
Unfortunately, it says there are only 8 left at the time of this posting.
EDIT: And now an Amazon Marketplace seller called Electronics Expo has matched the price. Order is still fulfilled by Amazon so it's eligible for free Prime shipping potentially without tax depending on where you live.