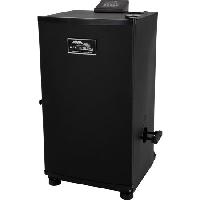 I've been keeping an eye out for a good deal on a starter smoker. I kinda kicked myself for missing the Ace Hardware deal on this same item, but lucked out because I found it cheaper.
This was located in the lawn and garden center in the un-airconditioned area with the full retail price on the shelf. I was curious if the price was accurate so I used the Walmart App and it showed $100.
Walmart Link: https://www.walmart.com/ip/Master…about-item
Brickseek Link: http://brickseek.com/walmart-inve…=169848170
Good Luck to anyone else seeking one!