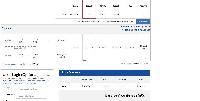 Air China has round trip airfares travelling from New York City (JFK) to Mumbai India (BOM) for $595 including taxes and fees. This makes 1 stop.
Travel Availability:
Departs JFK: Sept 6, 11, 13; Oct 9, 18, 23, 25, Nov 1, 8, 15, 22, 29
Returns generally with at least 7 days stay but wide availability thru early Dec
Use dates and book it on Air China directly. Unfortunately, my screenshot of the price doesn't show complete itiinerary (sometimes it doesn't fit on my screen). If you want to go thru Expedia for piece of mind, it is $605. Both samples attached.