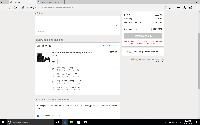 eBay is having 10% off select purchases of $25+ with code "PCOLLEGE10". Max saving $50. Shipping is also free.
You can apply this code for Nvidia Shield TV Pro from Newegg eBay Store to drop the price to $269.99. No tax in most states (except NJ as I know). Also you will earn $3.00 eBay bucks for future eBay purchases. The link is below:
http://www.ebay.com/itm/NVIDIA-SH…43fd3f5ed6
I know Jet.com was offering $40 off yesterday but it charges tax for most of the states and eventually made the deal not so good and it's expired also. So I think this is another good deal for some people who missed it from Jet.com yesterday.