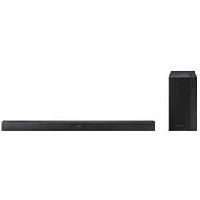 http://www.frys.com/search?query_...mail081117
Valid on Friday, August 11 only with an emailed promo code. You can sign up here but you may or may not get an email with a code for the current 1-day sale.
Similar to a from July, however the current ad says "In-Store Only". Right now I am able to ad it to my cart for shipping but that might change once the new promo code is released.
Friday's promo code will be released sometime between 3-5am PST.
UPC: 887276199108
Model: HW-M360/ZA
For reference, this is currently on sale at Best Buy for $149. Has 4.5 stars and 290 reviews.