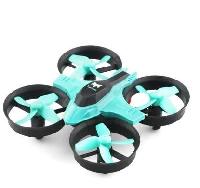 GearBest is running a special on US shipped FuriBee Quad Copters Cyan color. Use code USFuriBee for discount. Total price will be $9.99 with free shipping.
DISCLAIMER – THIS DEAL DOES NOT APPEAR TO WORK FOR ANYTHING BUT U.S. SHIPPED CYAN COLOR.
https://www.gearbest.com/rc-quadc…tml?wid=44
I realize this was $7 last month, but that was for llama-mail out of Cambodia. You should get this one before your kids move out.