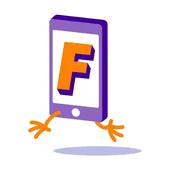 FreeRange Mobile App Unlimited Talk/Text US/Canada + Unlimited Talk 60 Countries – $5/Month
Free 3 Day Trial Talk/Text US Numbers – No credit card required
While there are many apps and services that offer unlimited calling/texting, the reasons I believe differentiate this from the rest:
Excellent call quality.
Call to real telephone numbers….no app required for the person receiving the call.
UNLIMITED CALLING TO 60 COUNTRIES.
$5/Month No ads, No videos to watch, No credits to earn, No gimmicks, No contract
.
I am not affiliated with this company other than being a customer.
FreeRange Mobile App available in the Google Play Store and the Apple App Store.
https://play.google.com/store/app…ge.android
https://itunes.apple.com/us/app/f…1259908143
SITE: https://freerangemobile.net/
FAQS: https://freerangemobile.net/support#index
Check WIKI for more information.