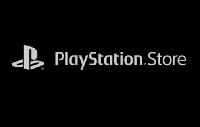 Playstation Store is having their sale for PS Plus Members for select PS4, PS3, PS Vita Games, PS VR with prices starting from $0.99.
You can still receive an additional 10% off at checkout with Promo code FA5C4B2BJK. It expires 1/30/18.
The prices for these PS Plus specials is only available from 1/30/2018 10:00 am to 2/6/2018 10:00 am.

| | | |
| --- | --- | --- |
| Game | PS+ % | Off |
| 7 Days to Die | $14.99 | 50% |
| 7 Days to Die – Action Pack | $0.99 | 50% |
| 7 Days to Die – The Detention Squad | $0.99 | 50% |
| 7 Days to Die – The Walking Dead Skin Pack 2 | $0.99 | 50% |
| Absolver | $17.99 | 40% |
| Alchemic Jousts | $4.49 | 70% |
| Ancient Amuletor | $9.99 | 50% |
| Black & White Bushido | $6.49 | 50% |
| BlazBlue: Central Fiction | $29.99 | 50% |
| Call of Duty: WWII + Destiny 2 Bundle | $76.99 | 30% |
| Cannon Brawl | $5.99 | 40% |
| Chess Ultra | $7.79 | 40% |
| Dead Island: Retro Revenge | $2.49 | 50% |
| Disc Jam | $8.99 | 40% |
| Dragon Age: Inquisition – Game of the Year Edition | $19.99 | 50% |
| EA SPORTS FIFA 18 & NBA LIVE 18: The One Edition Bundle | $39.99 | 50% |
| EA SPORTS FIFA 18 & NHL 18 Bundle | $49.99 | 50% |
| EA SPORTS FIFA 18 and Need for Speed Payback Bundle | $49.99 | 50% |
| EA SPORTS NHL 18 Standard Edition | $17.99 | 70% |
| EA SPORTS NHL 18 Young Stars Deluxe Edition | $49.99 | 50% |
| EA SPORTS NHL 18 Young Stars Edition | $23.99 | 70% |
| EA SPORTS Rory McIlroy PGA TOUR | $4.99 | 75% |
| FIFA 18 ICON Edition | $49.99 | 50% |
| FIFA 18 Ronaldo Edition | $39.99 | 50% |
| Guilty Gear Xrd REV 2 | $19.99 | 50% |
| Homefront: The Revolution | $8.99 | 70% |
| Homefront: The Revolution 'Freedom Fighter' Bundle | $9.99 | 75% |
| Homefront: The Revolution Expansion Pass | $7.49 | 50% |
| Madden NFL 18: G.O.A.T. Super Bowl Edition | $17.99 | 70% |
| Marvel vs. Capcom: Infinite – Avenging Army Costume Pack | $5.99 | 50% |
| Marvel vs. Capcom: Infinite – Black Panther | $3.99 | 50% |
| Marvel vs. Capcom: Infinite – Black Widow | $5.59 | 30% |
| Marvel vs. Capcom: Infinite – Cosmic Crusaders Costume Pack | $8.39 | 30% |
| Marvel vs. Capcom: Infinite – Deluxe Edition | $44.99 | 50% |
| Marvel vs. Capcom: Infinite – Monster Hunter | $3.99 | 50% |
| Marvel vs. Capcom: Infinite – Mystic Masters Costume Pack | $5.99 | 50% |
| Marvel vs. Capcom: Infinite – Sigma | $3.99 | 50% |
| Marvel vs. Capcom: Infinite – Standard Edition | $29.99 | 50% |
| Marvel vs. Capcom: Infinite – Stone Seekers Costume Pack | $8.39 | 30% |
| Marvel vs. Capcom: Infinite – Venom | $5.59 | 30% |
| Marvel vs. Capcom: Infinite – Winter Soldier | $5.59 | 30% |
| Marvel vs. Capcom: Infinite – World Warriors Costume Pack | $5.99 | 50% |
| Marvel vs. Capcom: Infinite Character Pass | $20.99 | 30% |
| Marvel vs. Capcom: Infinite Premium Costume Pass | $20.99 | 30% |
| MotoGP 17 | $24.99 | 50% |
| NBA LIVE 18: The One Edition | $7.49 | 75% |
| Need for Speed Payback | $29.99 | 50% |
| Need for Speed Payback – Deluxe Edition | $39.99 | 50% |
| SAMURAI SHODOWN V SPECIAL | $8.99 | 40% |
| Skyforge: Revenant Collector's Edition Season Pass | $20.99 | 40% |
| Skyforge: Season Pass – Season 3 | $29.99 | 50% |
| The Escapists 2 | $15.99 | 20% |
| The Sims 4 | $29.99 | 40% |
| The Sims 4 Bundle | $29.99 | 40% |
| The Sims 4 City Living | $23.99 | 40% |
| The Sims 4 Deluxe Party Edition | $35.99 | 40% |
| The Sims 4 Vampires | $11.99 | 40% |
| The Sims 4 Vintage Glamour Stuff | $5.99 | 40% |
| Tiny Trax | $9.99 | 50% |
| Tricky Towers | $4.49 | 70% |
| Tumblestone | $7.49 | 70% |
| Warhammer: End Times – Vermintide | $7.99 | 80% |
| White Noise 2 | $7.49 | 25% |