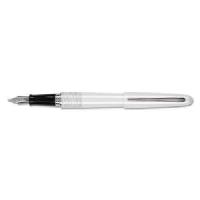 https://www.amazon.com/gp/product/B00EVC949Q/
Not the cheapest this has ever been, but still a very good price for those who don't have a time machine to go back to take advantage of it the previous deals.
The Pilot Metropolitan is my favorite affordable fountain pen…my go-to gift.
Free 2-day shipping with Prime, you may have a promotional offer available to you if you select slower shipping.