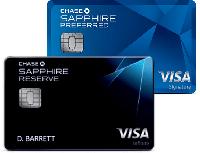 Today got an email from Chase Sapphire : save 5¢/gallon at Shell throughout 2018 : YMMV
As an added benefit this year, Chase invites you to enjoy complimentary Gold Status at Shell through the Fuel Rewards® loyalty program through December 31, 2018.* With Gold Status you'll save at least 5¢ per gallon (up to 20 gallons) on every fill-up at Shell stations this year.
Link to activate gold status : https://www.fuelrewards.com/frcon…pphire18q1
Hope this helps someone! Need to have Chase Sapphire Card for this offer.