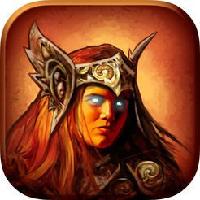 Google Play
Note: This game is optimized for tablets and not recommended for phones with screen sizes under 7 inches.
Experience the Siege of Dragonspear, an epic Baldur's Gate tale, filled with with intrigue, magic, and monsters. Lead your party of heroes into deep dungeons filled with tactical battles and magical traps in this 30-hour Dungeons & Dragons adventure that expands the incredible Baldur's Gate saga.
Siege of Dragonspear tells the story of the events between Baldur's Gate: Enhanced Edition and Baldur's Gate II: Enhanced Edition. The Forgotten Realms is in a time of strife as a crusade marches from the north, seizing supplies, forcing locals into military service, and disrupting trade along the Sword Coast. A charismatic warrior with glowing eyes known as Caelar Argent leads this army, her background shrouded in mystery.
Currently still $9.99 at Apple iTunes (They might match later on)