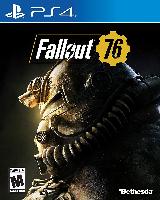 Daily Steals via Facebook Marketplace has pre-order of Fallout 76 for PlayStation 4 for $39.99. Shipping is Free.
Packaging Note: Case is in Spanish, game is in English. Gameplay and DLC will work in the US.
Pre-order note: Game is released on Nov 14th & will ship on Nov 14th.