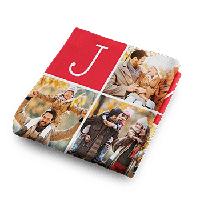 I recently purchased a deal from this website for a photo coffee mug and noticed they have a one day sale on photo fleece blankets.
https://www.yorkphoto.com/product…379be6bd58
Normal price is $59.99 and the code FLBL14 brings the price down to $14, then you pay $6.99 shipping so total is $20.99. I wasn't charged taxes, I live in Georgia.
They have other sales on the nicer blankets too, just visit their front page and scroll through the deals they have listed to get the coupon codes.
Very similar to the Walgreens fleece blanket deal from a week or so ago, but this is a few bucks cheaper.