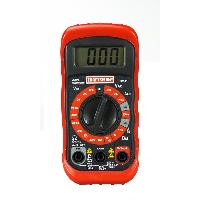 https://m.sears.com/craftsman-mul…A028300107
If you've been waiting, you may wanna pounce! Sears may not be around too much longer, so take advantage of your SWY points. Free store pick up at Sears.
Great little meter for the price! I just got a second one to keep in the tool chest at my vacation home, since they are so handy!