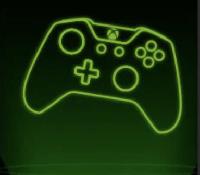 Super ez stuff, just click around, do searches, hardest part is pop 1 Xbox achievement before 05/22
https://account.microsoft.com/rew…April_2019
https://www.microsoft.com/en-us/r…ster-intro

Operation: Spymaster
Hello, special agent. Are you ready to save the day? Here's how. Use your gadgets–smartphone, Xbox One, and computer–to accomplish all missions below and complete Operation: Spymaster by 05/22. Play along with Microsoft Rewards on Xbox One and other devices for a free month of Xbox Game Pass, 1,500 bonus points, and 2X Bing search points for one month. Good luck. Please note: Some missions may require an additional click upon activity completion to be marked as Completed.
Mission 1 | Any gadget
Learn more about Operation: Spymaster
FIND OUT HERE
Mission 2 | Computer or smartphone
Use your computer or mobile device to click this button on your Rewards page
CLICK HERE
Mission 3 | Computer or smartphone
Comeback on three separate days to complete at least three daily sets. A daily set is a collection of three activities. Current status 0/3
GO TO REWARDS PAGE
Mission 4 | Smartphone
Complete 100 Bing searches on mobile (not applicable to tablet and Microsoft Edge app). Current searches completed 0/100
START SEARCHING
Mission 5 | Any gadget
Earn 500 points. Once you have earned your points click on the button to complete your mission. Current points earned 0/500
SEE REWARDS
Mission 6 | Xbox One
Launch the Microsoft Rewards app three separate days. Current status 0/3
CONTINUE OPERATION
Mission 7 | Xbox One
Earn an achievement in any Xbox One game
GAME ON
Final Mission | Xbox One
After completing all other missions, click this button on your console's Microsoft Rewards app.