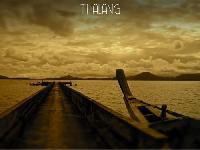 Both China Eastern and Air China, via Skyscanner have round trip airfares travelling from New York (JFK) to Phuket Thailand (HKT) for $441 and up. Flights are pretty long because of the long stopover in Shanghai or Beijing (depending which airline you choose). However, if you prefer a shorter stopover, on a Skytrax rated 5 out of 5 Stars, then Asiana has this for $686. round trip.
Travel Availability:
Departs JFK: Sept 3, 12, 19, 22-23; Oct 31; Nov 4-7, 13, 18-20
Returns: play with dates using 7-day stays (generally the best) work it up to 10 or 14 days.
To book this deal, enter travel information on , who will find the lowest possible prices for you. Then select a known and reputable OTA to complete your booking!
Phuket Travel Guide
Want to see more travel deals? Click or ..
.