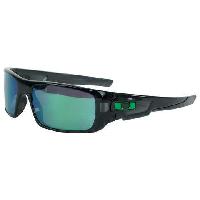 Oakley Men's Crankshaft Iridium Sunglasses for $59 w/ Free Shipping. Use coupon code OAKLEY59 t
https://www.proozy.com/products/o…5081091141
Product Features:
Clarity: Conventional lenses can magnify images. HDO precision gives less distorted vision across the entire field of view.
Refraction: With regular lenses, objects aren't really where you see them. HDO offers a truer visual image so your brain won't have to work overtime.
High Definition Optics (HDO) provides superior optical clarity and razor-sharp vision at every angle
UV Protection: All Oakley lenses block 100% of UVA, UVB & UVC rays and harmful blue light up to 400 nm.