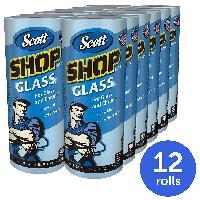 Temporarily out of stock. Order now and we'll deliver when available.
UCTAD technology base sheet doesn't contain binders or glues, so the disposable towels are low lint and low streaking.
Designed for polishing and wiping glass, chrome, windows and mirrors.
The roll is portable and fits on standard roll holders.
The blue sheet color is designed especially for automotive projects – and will not streak or run.