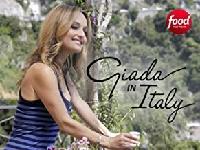 Amazon has the following TV Show Current Season Passes (Digital HD) listed below on sale,
Game Changers- Inside the Video Game Wars Season 1
Digital HD $0.99(HD)
Digital SD $0.99(SD)
Giada in Italy, Season 4
Digital HD $1.99(HD)
Digital SD $1.99(SD)
Sometimes these prices stay around for 24-48 hours, sometimes these cheaper prices will expire in 2-4 hours. So if you want these cheap prices, buy now, not later. Although some just seem to go on forever, like these,
(Also a MOD deleted these last night. I do not know why yet, only a "repost"…. so the following may disappear…)(yes these appeared before, and still available…)
Note: You are buying the entire Season before it airs. You get access to current episodes now and future ones when they become available/Once they "air". Click on "More Purchase Options" to switch between Digital HD or SD. [learn more] .