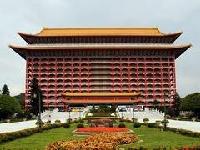 Skyteam's Xiamen Airlines and Air China via Skyscanner have round trip airfares travelling from Los Angeles (LAX) to Taipei Taiwan (TPE) for $445-$515, making 1 stop. The lower fare will be on Xiamen Airlines. When doing your flight search, be sure to filter to 1 stop because there are also flights making 2 stops mixed in those dates.
Travel Availability:

Departs LAX: Oct 29; Nov 5; Dec 1, 5
Returns: Nov 5, 7, 12, 14; Dec 8, 10, 12, 15, 17, 19, 22, 24
To book this deal, enter travel information on , who will find the lowest possible prices for you. Then select a known and reputable OTA to complete your booking!
Taipei Travel Guide . Want to see more travel deals? Click or .
.