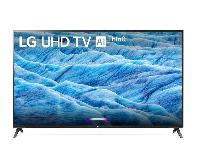 Dell Home
Gift Card emailed within 10 to 20 days of order shipment and expires 90 days from the date of issue.
Ends 7/16/19 11:59pm PDT
________________________________________________
for more info
What's needed:
No cash back/rewards sites. Item must be purchased from the link on Slickdeals.net. Make sure we are your last click to the Dell Home site to be eligible (allow Slickdeals and Dell in AdBlock before conducting purchase).
Send Us:

Completed Rebate Form ( )
Copy of your Dell Invoice

Must be postmarked within 30 days of purchase date

While not required, it's recommended to mail using a trackable postage method.

Pending approval, rebate is issued as a Prepaid Visa Card. Prepaid Visa Cards expire after 6 months, so please be sure to use them in the allotted time, as we cannot reissue them. Thank you.
Tips:
Visit for an in-depth guide on SD Rebates.
If you have questions, please let us know: