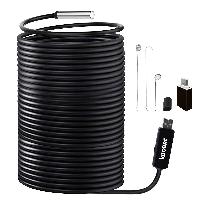 Normally $30, but there's an 80% off coupon. A friend showed it with a 6% off coupon until he opened the page in incognito mode, clipped the coupon, added it to the cart, then signed in.
https://www.amazon.com/gp/product…UTF8&psc=1
Why would you need an endoscope? It works great as a camera for your 3d printer !