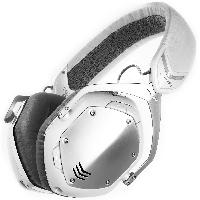 Amazon https://www.amazon.com/gp/product…0DER&psc=1 has V-MODA Crossfade Wireless Bluetooth Over-Ear Headphones for $99 F/S w/ Prime.
Matches the Prime Day sale price. 4 colors available.
According to reviews, these headphones sound great for most music genres. Elevated bass. Unless you are an audiophile, classical music aficionado or you produce music professionally, you will be happy with the sound quality of these headphones. Good for gaming too unless you are looking for surround sound. Also, no noise cancelling, in case you were wondering.
I would buy these myself if I hadn't bought Audio-Technica ATH-M50xBT's on sale recently.