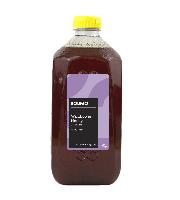 Amazon has a 5 lb. jug of Solimo Wildflower Honey as low as $12.58 after 15% Subscribe & Save discount for 5 or more items.
It's not raw. It's not made with gold flakes. It's not produced by bees that are shat out of other bees.
But I have a jug of this stuff myself and it tastes pretty darn good to me (and I buy plenty of local honey too). Plus, cheap.
??