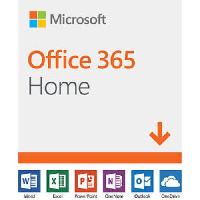 Available again @ Costco.com for Costco members (this deal gets repeated with some frequency, so it's here if you missed it last time and will likely be back again)
$89.99 MS Office 365 Home 15 months for 6 users
https://www.costco.com/.product.100462462.html
FWIW, I use this mostly for storage–you get 6TB for 15 months for only $89.99.
The only downside is that you have to create different OneDrive accounts (i.e. you can't combine the storage into one 6TB account). So I have OneDrive backup accounts for our photos and videos, FLACs and MP3s; blu-rays; and PC drive images, etc.
You can buy up to 3 of these.