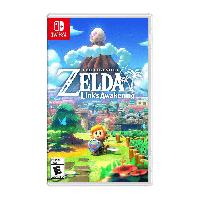 Daily Steals via Rakuten.com has The Legend of Zelda – Link's Awakening – Nintendo Switch for $49.49 with code DS9
Must be logged in to your Rakuten account to apply the promo code.
The game will be released on September 20th, with the review embargo lifted the day before for this much anticipated remake of a 1993 Gameboy classic. This appears to be the lowest price currently available at pre-launch.