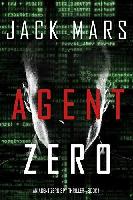 Agent Zero (An Agent Zero Spy Thriller—Book #1)
4.7 / 5 stars in 178 reviews
In this much-anticipated debut of an epic spy thriller series by #1 bestseller Jack Mars, readers are taken on an action thriller across Europe as presumed-CIA operative Kent Steele, hunted by terrorists, by the CIA, and by his own identity, must solve the mystery of who is after him, of the terrorists' pending target—and of the beautiful woman he keeps seeing in his mind.
The Survivor Chronicles: Book 1, The Upheaval
4.3 / 5 stars in 548 reviews
The First tremors of the earth were felt at 7:22 EST. Every single person felt the rumbling and experienced the tremors that would forever alter the course of history. Most did not survive. These are the accounts of some of those who did.
A Terminal Agenda (The Severance Series Book 1)
4.3 / 5 stars in 169 ratings
One sunny summer morning in the City of London, an archaeological researcher just back from India is gunned down as he leaves a coffee shop. Who did it, and why? That's the question facing DCI Nick Severance as he investigates his latest murder case.
The Sekhmet Bed: A Novel of Ancient Egypt (The She-King Book 1)
4 / 5 stars in 886 reviews
The second daughter of the Pharaoh, Ahmose has always dreamed of a quiet life as a priestess, serving Egypt's gods, ministering to the people of the Two Lands. But when the Pharaoh dies without an heir, she is given instead as Great Royal Wife to the new king – a soldier of common birth. For Ahmose is god-chosen, gifted with the ability to read dreams, and it is her connection to the gods which ensures the new Pharaoh his right to rule.