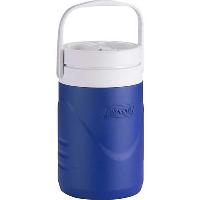 Walmart 3rd party seller is selling the Coleman water jug for just 5.39 (blue). The best part is it is shipped to your door in 2 days for free.
https://www.walmart.com/ip/Colema…g/35235577
This is useful for those who do sports. 1/2 gallon is a good size as it is more portable than the 1 gallon jug.