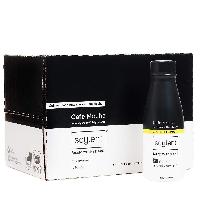 As part of the ongoing S&S promotion, signing up and choosing 5 items to net a 15% off discount. I know it isn't the lowest price it's even been, but $24ish for 12 packs is pretty awesome. I personally can't even get the discount to work right and only get 5%, but hey whatever, they're $4 each around where I live, so that's half off. They have a handful of other things deeply discounted, but i wasn't familiar with them so I didn't include them.
https://www.amazon.com/Soylent-Re…r=8-5&th=1
Right now it seems like those three flavors are the ones discounted for the regular line of drinks; i don't know what the other discounted ones are, like "The Bridge" by Soylent. I'm not even sure how to get the 15% off, so I checked out with a slightly higher total, but it's still $10-15 cheaper than anywhere else.
Anyway I've never created an SD post, so this will probably never see the light of day.