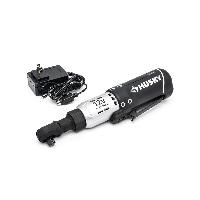 I was in the store the other day and noticed they dropped the price for the 12V cordless 3/8 ratchet to $60.
It's available online and in store.
https://www.homedepot.com/p/Husky…lsrc=aw.ds
I personally purchased 5 of these last December that came with a small socket set for $49 each. I gave away a couple and kept 3. I use these all the time. Yes they don't have removable batteries but they have a good life on a charge. It was nice to have multiples when I was assembling my V10 engine. There were a couple of sizes that I used most and it cut down on swapping sockets. I have used these for countless projects including swapping the transmission on a F450, as well as water pumps and general maintenance items. I don't know how I managed without them. For the avid DIYer, I would highly recommend buying one. These are a serious time saver.