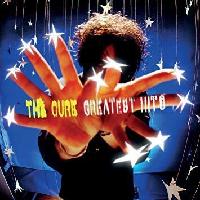 The Cure's Greatest Hits 2001 compilation album in a 2-LP set for $16.02.
It has select singles from their then-25 year history, along with the two new tracks "Cut Here" and "Just Say Yes". All songs were newly remastered specifically for the collection.
https://www.walmart.com/ip/The-Cu…l/55926086
Track Listing:
"Boys Don't Cry"
"A Forest" (Shortened Edit)
"Let's Go to Bed"
"The Walk"
"The Lovecats"
"In Between Days"
"Close to Me"
"Why Can't I Be You?"
"Just Like Heaven"
"Lullaby" (Single Mix)[7]
"Lovesong"
"Never Enough" (Single Version)
"High"
"Friday I'm in Love"
"Mint Car"
"Wrong Number" (Single Mix)
"Cut Here"
"Just Say Yes"