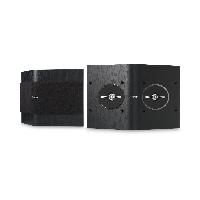 Some of these popular speakers are on sale again!! I have all of them except for the tower and subs and they are so awesome, crystal clear sound. They are also certified wife annoy able, lol!
Harman Audio has select Infinity Reference Speakers on sale below. Shipping is free.
Speakers Available:
Infinity Reference RC252 3 Way Center Speaker $134.99
Infinity Reference RS152 $134.99 per pair.
These speakers are on sale but not as low as before:
Infinity Reference R152 Book Shelf Speakers, $199.99 per pair
Infinity Reference 263 Tower Speaker, $299.99 each.
Enjoy!