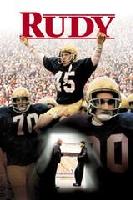 Sony Pictures Films Sale via Fanflix – Choose 5 Movies from list of 25 for $20
Films redeem in HD
https://buy.fanflix.co/c/1g6hye0b…wnHD983420
Rudy
Whiplash
A league of their Own
Coombiana
Stripes
Annie
The Social Network
Last Action Hero
St. Elmo's Fire

The Pursuit of Happyness
Still Alice
RV
Real Genius
Gattaca
As Good As It Gets
Donnie Brasco
Fright Night
Layer Cake
Krull
El Mariachi
Run Lola Run
The Fisher King
Southland Tales
Kramer vs Kramer
Bottle Rocket
HOW IT WORKS
MAKE YOUR SELECTION
Choose any 5 movie(s) from the 25 offered titles and click ADD TO CART.
CHOOSE YOUR PAYMENT OPTION
Payments
PAY with Credit Card, PayPal, or Apple Pay.
GET CONFIRMATION
Receipts
Enter your email and hit COMPLETE. You'll then receive a receipt and email confirmation.
REDEEM YOUR MOVIE
Movies Anywhere
Click the REDEEM button and your movie will be added to your chosen provider's library.