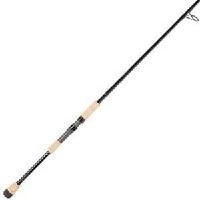 These rods have been hard to find in stock due to the pandemic and the surge in fishing interest. Saw that Sportman's Warehouse had them on sale.
99.97 for the ML, or M in 7 ft or 7.5 ft sizes. Add tax and $8 oversize shipping for this rod. Total was 115.97 shipped.
The MH is 109.97 but was not charged for oversize shipping so came out to 119.54
They are all fast action.
https://www.sportsmans.com/fishin…/p/1428222
The ML casting rod is also on sale but it's a moderate action 7 ft rod. 115.97 shipped.
https://www.sportsmans.com/fishin…d/p/p43639
The 7.5 ft MHF casting rod is not on sale.