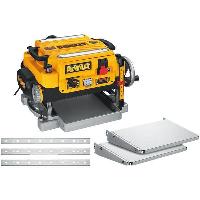 For those that want/need this now, it is a decent price. It has been slightly lower (SD link history below).
https://www.farmandfleet.com/prod…urlhasbeenblocked.html
$499 is my strike price.

Though it has been $524 with stand which is good option. The stand isn't ideal for this planer but would be useful for other tools.