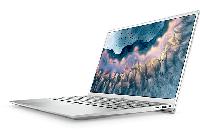 This laptop is currently on sale for $490 but will be marked down to $450 at 11 am on 11/20:
https://deals.dell.com/en-us/productdetail/63co
There is a current SD thread on it with add'l info:
Main negative is the dim screen being only 220 nits. Still IPS but this is good only for indoor usage, and if color accuracy is not super important (ie: photo/video editing work). Great specs otherwise – expandable memory, space for 2nd SSD, backlit keyboard, fingerprint reader.
AMEX has 10% statement credit under AMEX offers so that brings it down to $405 but of course YMMV. Also, Dell gives 10% off if signing up for their emails – not sure if this will work for this deal but I signed up just in case. If it works, would bring this down to about $365.