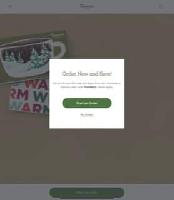 I got a message on Panera's website for $3 off of a $15 Rapid Pick-Up, Curbside, or Delivery order. Just use code THANKS3.
https://www.panerabread.com/en-us/home.html
This is a good deal when you use it Tuesdays when you can get a baker's dozen (13) bagels for $6.99. As another member posted, you can also use the Amazon deal to get 15% off of a $50 gift card, or buy a $50 gift card from Panera and they will give you a $10 bonus gift card.