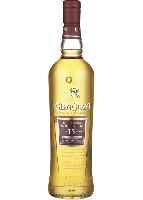 https://www.costco.com/warehouse-locations
Costco Item Number: 1312308
Hello,
Was at Costco on 2/11 (Thursday) when I noticed that the 15 Year Glen Grant Single Malt Whiskey was priced for clearance (and asterisked for final sale) at $39.97. Taking a look around the price seems to vary but the most realistic offering seems to be at Total Wine where they offer it locally for $55.99 .
This was located in California at the Fresno Costco by HWY 99.
I didn't grab it since I think it could be cheaper but I may try a bottle next trip as it's discounted enough.
Hope that helps someone!
As usual, if you don't have a Costco membership, depending on your state you may still be able to purchase alcohol without one. YMMV, check your state laws.