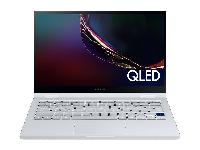 Galaxy Book Flex Alpha 13.3" in Royal Silver
$389.99 for Intel i5-10210U, 8GB RAM, 256GB SSD
$479.99 for Intel i7-10510U, 12 GB RAM, 512GB SSD
Yes…it's really that cheap (I've not selected any trade-in option)! It has decent performance, an amazing screen and a long battery life. Great for when we all get to return to campus/outdoors! Just an FYI, many are saying that it can't charge via the USB-C port.
All links are nonreferrals and deal is still up at the time of posting. Enjoy!