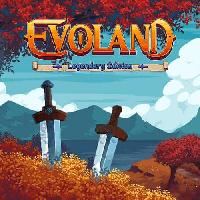 Nintendo eShop
Review
Details:
Single Player
Genre: Action-Adventure / Role-Playing
Rated E10+ (recommended for everyone ages 10 and up)
"Evoland is a journey through the history of action/adventure gaming, allowing you to unlock new technologies, gameplay systems and graphic upgrades as you progress through the game."
"Evoland 2 graphics style is changing as you travel through time and its gameplay evolves as you move along the storyline. It is also a real RPG at heart, with a deep scenario based on time travel: explore different eras and change the history of the world."
Ends July 11th