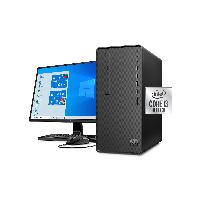 I was walking around a local Walmart and saw these on an end cap. They had no price tag, so I scanned it with the Walmart app and they came out to $249.99. I picked up 2 and they still had 6 more on the shelf.
Here is the Brickseek Linky
Walmart Linky for Reference
Monitor Amazon Linky
Specs:
Monitor
24" FHD HP V24i Monitor with an IPS Panel
PC
i3-10100 CPU
8GB RAM
1TB HDD
Also has an M.2 NVME slot (screw not included)
Happy Hunting.