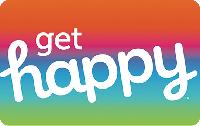 1. Clip the AMEX OFFER (exp 12/31) for $15 Statement Credit on $100 Happy Gift Card
Get a one-time $15 statement credit by using your enrolled Card to spend a minimum of $100 in one or more transactions online at www.HappyCards.com by 12/31/2021. See terms for exclusions.
2) then go to happycards.com and pick a $100 Gift Card or combo adding to $100. There are many/many to browse with different eligible merchants on each card. Lowes/Macys/JCP/WAYFAIR/ULTA/ are just some of the merchants found on these cards.
Gift Card will be sent to your email. Be sure to use the AMEX linked to your offer to pay.